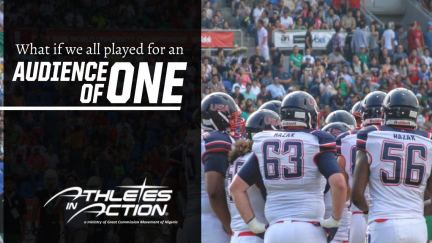 Athletes in Action (AIA)
Sports is a universal language. Everyone, regardless of race, culture, socio-economic status or religious conviction, understands the thrill of victory and the agony of defeat.
Our mission is to build spiritual movements everywhere through the platform of sports so that "everyone knows an athlete who truly follows Jesus." We focus on building Movements of multiplying disciples among, athletes, coaches, sports administrators etc., everywhere within the major sports teams.
We believe that sports have the power to open doors and create connections in a way that few other things can, and that is why we are constantly working to create new ways of reaching out to athletes and sports fans alike. Ultimately, our goal is to see peoples' lives changed as they discover God's purpose for their life. We dream of a day when there are Christ-followers on every team, in sports.
Visit the Athletes in Action website - https://athletesinaction.org.ng